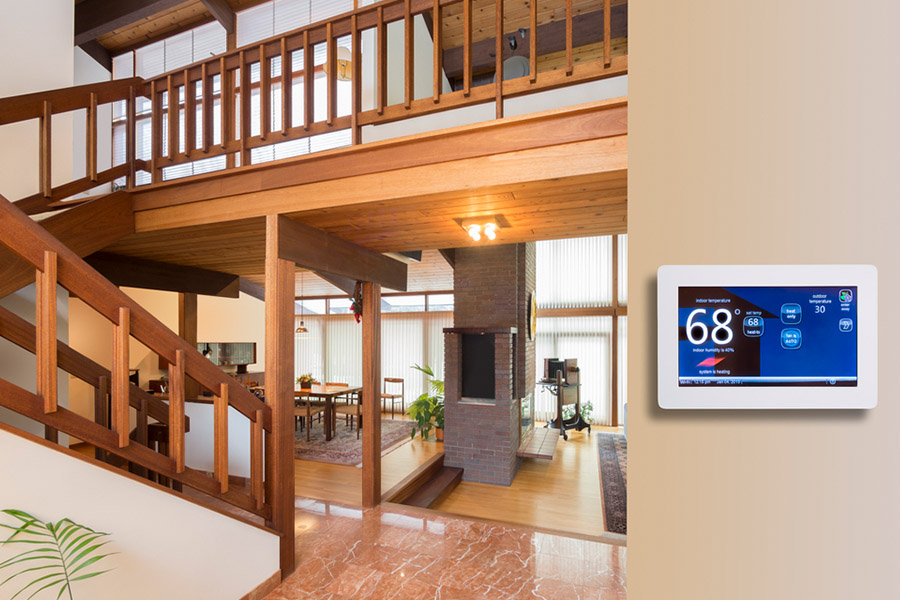 Does It Make Sense To Install A Smart Thermostat In Chandler?
The latest smart thermostats have advanced well past the point of being just a simple dial or switch for controlling your HVAC system. If you would like to install a smart thermostat in Chandler, you're going to enjoy a wealth of comfort with far less hassle. Offering the benefits of Wi-Fi, sensors for multiple rooms, and the convenience of home automation, these innovative controls will bring down your utility bills and enhance your property's comfort and security.
How Do Smart Thermostats Work In Chandler?
Following installation, your smart thermostat will operate in a similar manner as your old one in terms of basic temperature control. The look may be sleeker, but you'll still be able to glimpse the current temperature. You will still increase or decrease the temperature right from the component, and a smart thermostat will still allow you to quickly adjust settings for cool, heat, and fan.
However, in the event you install a smart thermostat in Chandler, you will enjoy a nice addition of new features. The reason for this is that the device is linked into a larger system, like your Google smart speaker or your comprehensive home security. With a smart control panel or cell phone app, you may prearrange your smart thermostat to alter the temperature in an automated manner at specified times or to respond to different stimuli. The bottom line is a house that's more comfortable and energy-efficient.
It Makes Sense To Install A Smart Thermostat in Chandler
There are various justifications for switching from your standard unit to a smart thermostat:
● Easy control via a smartphone app. Take command of the thermostat no matter where you are with a mobile app such as the intuitive platform from ADT. Is it a little too warm when you're struggling to get some rest? You can easily grab your smartphone and turn on the air without getting up. You might even check on your house's comfort levels on your beach vacation, and tweak the temp to save energy when no one's at home.
● Take advantage of scheduling. An innovative smart thermostat gives you the ability to use a schedule for heating and cooling. Arrange various temperature adjustments to complement your daily life. Bring down the temp when it's time to go to bed, then increase it again in the morning an hour or so before you arise. You can even devise specific scenes based on "events" -- for example a scene for when you're hosting a party or another for when you use the fireplace.
● Reduce energy consumption with home automation. One of the best things about smart thermostats is that they can reduce energy expenses. You are able to simply alter comfort levels as needed based on seasonal fluctuations, weather, or time of day. You'll never waste money treating the air within an empty house. In addition, by programming schedules, your smart device changes the temp automatically. Many utility services are known to offer incentives and rebates under specified circumstances.
● Utilize voice activation to control your smart systems. If you elect to install a smart thermostat in Chandler, you can also hook it up to operate with an Amazon Alexa or Google Home speaker. This allows you to control the temperature without stopping what you're doing.
● Join your thermostat to additional home automation devices. In the event your smart thermostat is integrated within a comprehensive home defense package, you're able to join all your components into an interactive group. This will help safeguard your house when emergencies arise. For example, you can set your thermostat to engage the ventilation fan when your fire alarms sense excess heat.
Make The Switch To A Smart Thermostat In Chandler Today
If your old thermostat doesn't meet your energy reduction and comfort demands, it may be time to upgrade to an innovative "smart" model. These devices sleek, easy to use, and offer substantial financial savings over the long haul. You stand to reap the most benefit when you connect it with a modern home protection package. Reach out to us today at (480) 608-0063 or send in the following form to request your smart thermostat in Chandler.
Communities Served Around Chandler By Secure24 Your Local ADT Authorized Dealer