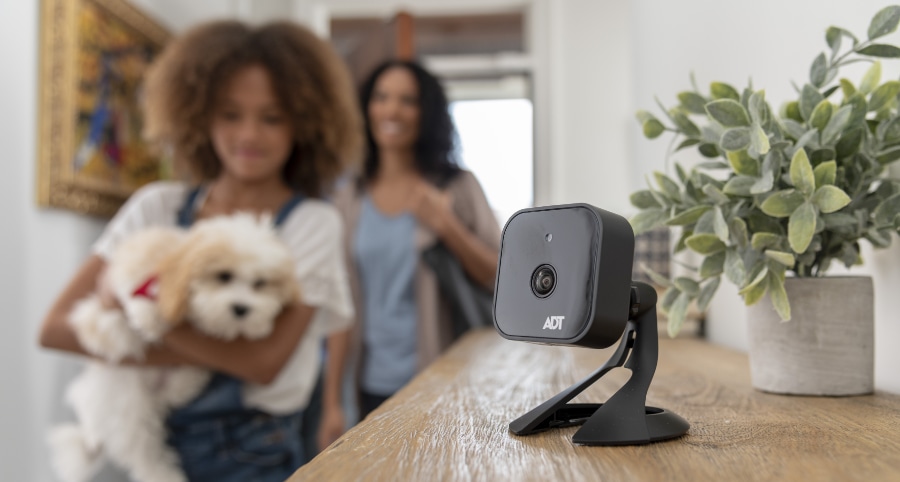 Where To Place Home Security Cameras In Chandler?
Where are the most effective locations to place your home security cameras in Chandler? As a general rule, there are three significant sectors of the home for video protection: your front door, the outside perimeter, and select interior spaces. Even though your provider can recommend where you should install, here are some helpful tips on where to place your home security cameras around your residence.
Always Protect Your Front Door
While it might seem absurd that a burglar would attempt to just stroll through the front door, 34% of intrusions happen at this obvious access point. You can also count package thieves among other threats to deal with. A doorbell camera is able to manage all of these possibilities with an HD, wide angle lens.
Doorbell cameras are even more beneficial as you have the ability to converse with all guests who walk up and ring the bell. Through your cell phone app, like ADT Control, you can reply to every ring with two-direction audio and real-time footage and look like you're home. When a visitor attempts something questionable, you will have your camera instantly capture footage and send it to your mobile phone through a text.
Get the Most Coverage Possible With Your Exterior Video Surveillance
Determining where to place home security cameras outside your residence is often a difficult task. Thankfully, there are some useful suggestions to greatly increase the likelihood that your home is well protected.
The corners of your Chandler house offer a better viewing angle, letting you see two segments of your yard.
Just below an eave or directly into a piece of cladding or edging are perfect spots for security cameras as they will be somewhat hidden by the edge of your house.
Above your garage, since the garage door is a more enticing passageway for intruders than you'd think!
Overlooking a patio or rear door -- or any doorway that can't be seen from the road.
In each of these spots, be sure to cut back any bushes or tree limbs that may block your view.
Tips To Enjoy The Best Results From Your In-Home Cameras
You have a wider range of choices on where to place home security cameras within your residence in Chandler. That same versatility means you have other installation variables to think about:
Sunshine through Your Windows: Even though you should be certain your windows are secure, the sunshine that enters via a window can create a glare and impact the clarity of your surveillance footage. Direct your interior camera lens away from direct blasts of sunshine to eliminate this problem.
Use Your Height Advantage: Just like an observation deck, a video camera installed in a higher spot will produce a more panoramic view. You might situate your cameras on top of bookcases or affixed to a corner or ceiling.
Keep Out of Reach: Your video equipment won't be able to protect you if anything happens to it. Set your security cameras where kids and your furry friends have no ability to interact with them. You could try mounting or a different method of attaching them to be certain they don't crash to the ground if mistakenly jostled.
Conceal Your Cameras But Don't Block the View: The top video camera will fail to be of much use if there is a houseplant in the way. But it's important to note, decor or foliage may be a perfect way to cloak your surveillance installation. Just be careful they don't obscure the lens!
Have Secure24 Alarm Systems Install And Place Your Home Security Cameras
To ensure the proper installation of your home security cameras and security devices, enlist the experienced technicians at Secure24 Alarm Systems. We'll find the right package for your entire property -- defending every square foot. Just call (480) 608-0063 or complete the following form to arrange a consultation.
Communities Served Around Chandler By Secure24 Your Local ADT Authorized Dealer